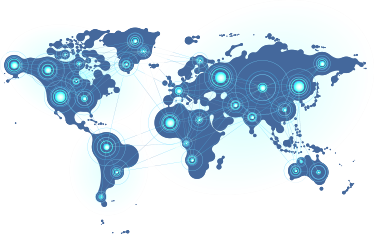 Singtel has partnered with leading IT solution providers and systems integrators to deliver industry expertise and best-in-class service for our customers. Browse through our carefully selected list of channel partners or drop us a request to recommend the right solution provider for your specific needs.
Singtel Channel Partners are our strategic business partners who are specialized in reselling Singtel's world-class connectivity and ICT solutions. Each Singtel Channel Partner has its own unique set of value-added solutions and services to help corporate customers address their ICT and Telecommunication needs. Singtel Channel Partners are enabled with the necessary training, tools and support to assist customers in making the most of Singtel's comprehensive suite of business products.
Titanium Partners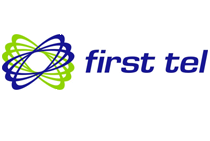 FIRST TEL PTE LTD
First Tel is a one-stop IT and Telecommunications consulting company with a proven track record in the design, delivery and maintenance of a full suite of IT&T products and services. In particular, First Tel has shown exceptional performance and reliability in the provision of solutions to address customers' Enterprise Server, WAN Connectivity, Info-Security, Business Continuity and IP Telephony needs. First Tel's commitment to customer service excellence by responding to customers' needs promptly has led to an ever-increasing base of loyal customers over the years.
Email: sales@firsttel.com.sg || Tel: 6419 7700 || Website: www.firsttel.com.sg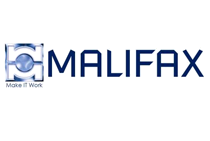 MALIFAX TECHNOLOGIES (S) PTE LTD
Established in 1985, Malifax Technologies (S) Pte Ltd has evolved into a leading technology company with a core competency that is strongly focused on providing turnkey IT consultation and solutions. Backed by a team of highly qualified and trained professional engineers providing both pre-sales and post-sales support, Malifax has gained the working confidence of its Strategic Partners and Corporate Customers. Malifax continues to upgrade and innovate to stay ahead of the curve, delivering comprehensive WAN, Security, Mobility, High Availability, Disaster Recovery, and Virtualization solutions – to enhance their Strategic Partners' and Corporate Customers' businesses.
Email: sales@malifax.com.sg || Tel: 6383 3833 || Website: www.malifax.com.sg
Platinum Partners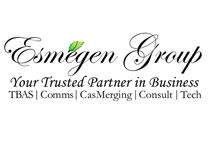 ESMEGEN COMMUNICATIONS PTE LTD
Since its establishment in 2005, Esmegen Communications Pte Ltd has been providing businesses with innovative ICT solutions delivered with a high level of competency and quality service under the umbrella of Esmegen Group. Esmegen Group excels in Total Business Automation System, Network Design, Wireless Solutions, International and Local Data Connectivity, as well as Cloud Hosting and Management. With Esmegen Group as Ericsson-LG Master Dealer, delivering iPECS IP-PBX solutions with full proprietary encryption is made possible. Besides telephony solutions, the Group's market positioning is also strengthened by collaborating with clients to automate clients' workflow processes, resulting in enhancing users' experience and achieving incremental productivity. Their experienced and dedicated teams oversee and coordinate set-up details to ensure timely handover to clients.
Email: admin@esmegengroup.com.sg || Tel: 6509 4243 || Website: www.esmegengroup.com.sg/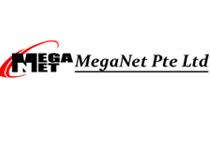 MEGANET PTE LTD
MegaNet Pte Ltd was incorporated in 2008 with the aim of providing businesses with a one-stop shop for all their telecommunication and IT needs. As an innovative Info-Communications Technology (ICT) integrator, MegaNet has the expertise and experience to create customized solutions to suit differing business requirements. MegaNet has a dedicated team of ICT professionals who are committed to fostering long-term working relationships with clients and providing them with the right solutions, including WAN Optimization, Networking & Infrastructure Solutions, Server and Storage Virtualization, and Email, Voice & Application Hosting.
Email: sales@meganet.com.sg || Tel: 6396 6866 || Website: www.meganet.com.sg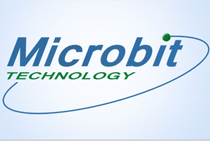 MICROBIT TECHNOLOGY PTE LTD
Established in 1992, Microbit Techology Pte Ltd is a one-stop Information Technology solution provider that enables companies to establish and manage their systems and network infrastructure for connectivity with their employees and business partners. Microbit Technology provides a whole suite of services; ranging from providing infrastructure and network solutions, to the setting up of data communications, and providing IT expertise for local and overseas project deployments. Microbit Technology pride themselves on an excellent understanding of their customers' needs; their service-oriented philosophy ensures long-term commitment from their rapidly growing list of customers, in support of their services and products.
Email: enquiry@microbit.com.sg || Tel: 6634 9181 || Website: www.microbit.com.sg/
Gold Partners