Exclusively for this Business Mobile Line.
Enjoy 50% savings on your roaming calls.
From 7th July – 6th September 2017, receive an automatic 50% discount off voice roaming rates* when you travel to: Malaysia, Thailand, Indonesia, Hong Kong, Macau, Taiwan, India and the USA.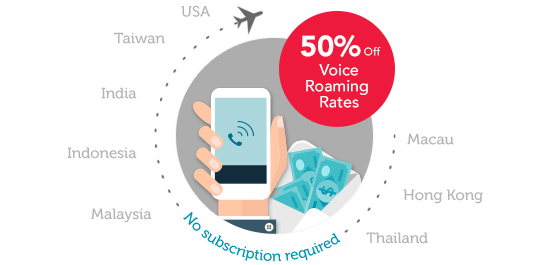 Discounted rates will be automatically applied when you make or receive calls
from your registered business mobile line in the eligible destinations during the promotion period.
Your business enjoys instant savings, while you experience better voice quality
in these 8 overseas countries.
It's just our way of saying thank you for travelling overseas with your Singtel
business mobile line.