Assess Cyber Security Resilience and Cyber Security Posture
Understand Your Security Position
Understand Your Security Position
The Challenges Facing the Enterprise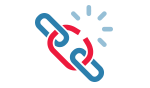 Weak links
abound
97% of applications tested by Trustwave in 2015 contain at least one vulnerability.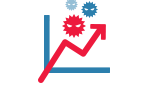 Surge in
cyber attacks
Compromises affecting corporate and internal networks increased to 40% in 2015, up from 18%.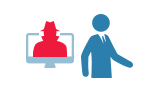 Victims are
sitting ducks
The majority of victims, 59%, do not detect breaches themselves.
You are only as strong as your weakest link. Cyber security risks have become a main concern for businesses today. If your company is not proactively evaluating the strengths and weaknesses of your network, you will be lulled into a false state of security that will be hard to recover from once disaster strikes. Just because you have solutions in place and your company meets standard compliance levels and regulations does not mean your network will not be breached. As cyber criminals continue to find new ways of hacking into your network, being vigilant in the face of these threats is the way to go.
The truth is, an effective cyber security programme is never complete without a vulnerability and threat evaluation, and you will never meet cyber security compliance without executing a proper security assessment. In fact, most companies that have faced disastrous security breaches were compliant with current cyber security standards and regulations. The operative word is "current", but cyber threats are evolving.
A good security assessment will enable you to achieve the following:

Learn your security posture and how you stack against industry benchmarks

Identify your vulnerabilities so you can build a better cyber security programme

Improve the efficiency of your IT security spending and efforts

Meet requirements in compliance and legal regulations
How We Can Help
Your security teams need to know what they're protecting and what they're protecting it from. We can help you assess your security resilience so that your budget and resource allocations are optimised to meet your current and future needs.

Planning Your Strategy

Our risk and compliance assessment gives your company a roadmap to help you develop the right strategies in designing your company's cyber security framework. By establishing security standards and employing industry best practices, you are able to make informed decisions in terms of approach, cost control and in satisfying multiple compliance requirements.

Achieving the Right Balance

As you know, even compliant companies are still in danger of cyber attacks. We help you strike the right balance between a pure compliance and a broader risk-mitigation and data protection approach. This will enable your company to meet regulatory compliance and keep up with business demands without leaving security considerations behind.

Security Expertise On Hand

Our compliance services team is backed by Trustwave SpiderLabs®, globally renowned leading security experts in research and field testing. We use SpiderLabs' proprietary security testing technologies, insights from a wide range of security tests and incident response investigation, as well as, threat intelligence research – customised to your business challenges and scaled to your business needs.
What We Offer
Cyber Posture Rating & Benchmarking
Your IT infrastructure not only supports your corporate needs but also the needs of your partners and customers. This increases your exposure to cyber risks, heightening the need to measure, maintain and monitor your cyber health. Singtel's Cyber Posture Rating and Benchmarking Programme (CPRB) delivers a holistic quantitative and non-intrusive measurement of your security posture and performance, and offers actionable recommendations to protect your IT infrastructure against cyber threats.
Security Threat Assessment
To build an effective defence, it is equally critical to know one's current security posture. Singtel Cyber Security Readiness Assessment service provides a view of your readiness in detecting and responding to attacks. Benchmarked against an established outside-in security posture rating and industry standards, we provide a point-in-time validation of your cyber readiness and propose a remediation roadmap to fortify your cyber defence.

Risk Assessment & Compliance Consulting
Nearly every organisation must comply with industry and regulatory requirements. They may even have to respond to multiple mandates. Singtel Risk Assessment and Compliance Consulting services provide organisations with the security expertise and technology to make the compliance process less complex and more seamless.