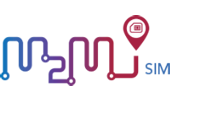 With Machine to Machine (M2M) technology, it is now possible for machines and devices to communicate at the speed of data over a wireless network. This level of responsiveness benefits mobile workforce productivity and reaction times during critical situations.
Unlike mobile SIMs which are not built for the robust demands of M2M, Singtel M2M SIMs can withstand harsh environmental conditions and are reliable even when deployed in hard to access locations.
To assist enterprises in the challenges of managing multiple devices, the M2M Management Platform allows for M2M SIMs to be managed in real-time. Additionally, should you need to scale your deployment, our service can easily handle growing needs as more connected devices are added to your deployment. With access to usage reports, alerts and management of price plans, your business can also benefit from maximised cost efficiencies.
Singtel M2M SIM is designed for machine-to-machine communications, helping you with a reliable, controlled and scalable M2M strategy.
Benefits
Improved Operational Efficiency
M2M Management Platform empowers a small team to easily manage and monitor all your SIM cards and data usage
Better Cost Efficiency
Benefit from our flexible price plans
Best Coverage in Asia and Beyond 
Benefit from our strong partnership with more than 50 mobile partners from around the world and those in Bridge Alliance Centre of Excellence
Minimal Disruption to Current Processes 
Seamless integration from the M2M Platform to your existing systems
Better Planning and Budgeting 
Complete visibility of data usage for all your Singtel M2M SIMs
Faster Decision-Making and Faster Response 
Improve your reaction times, make process improvements, or troubleshoot any issues in real-time

Automated Provisioning
Provision of SIM cards without manual intervention

Analytic Reports
View detailed summary of data usage

Seamless Integration
Automated APIs enable integration into your existing systems from the M2M management platform

Full Visibility and Control
Manage data usage and all deployed SIM cards (activated and deactivated). Flexibility to activate SIMs only when required and set management rules on data usage

Usage Alerts
Receive alerts when data usage limits are reached and if connections become inactive or disconnected. Immediately rectify network, hardware or applications issues as they are reported by real-time diagnostic tools

Ruggedised SIM Cards
Unlike mobile SIMs, ruggedised SIMs are designed for harsh environments, withstanding temperatures between –40°C to 105°C
| | Mobile SIM Cards | Singtel M2M SIM |
| --- | --- | --- |
| Ruggedised SIMs | - | Ruggedised and tested to work between -40ºC and 105ºC |
| SIM Status Overview | - | Visible via the M2M Platform |
| APIs for System Integration | - | API available for seamless integration with existing systems |
| Usage Control | - | Set usage limits via the M2M Platform |
| Real-time Usage Monitoring | - | Real-time monitoring on the M2M Platform |
| Billing units | Every 100KB | Every 1KB (higher cost savings) |
| Data Sharing | - | Bundled data can be shared with other SIMS |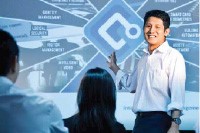 Learn how Ademco was able to respond faster to fire emergencies, helping to provide effective 24/7 threat protection for businesses.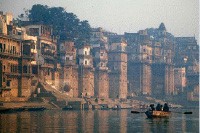 Learn how Tritech bettered the lives of those who depend on the Ganges River by installing a real-time M2M Water Quality Monitoring Network across the Ganga Basin.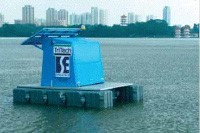 Learn how SysEng is able to use M2M to help monitor water levels and effectively deploy the manpower to respond to emergency situations like flash flooding.