Machine to Machine (M2M) technology has made it easy for machines, devices and even sensors to communicate at the speed of data over a wireless network which allow robust IP data network to be accessed from anywhere within the cellular network range. This level of reach and responsiveness can increase your mobile workforce productivity and reaction times, especially during critical situations.

Singtel M2M SIM and Routers can enable your business to achieve machine-to-machine communication that is responsive, reliable and scalable.
M2M SIM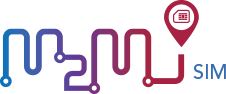 M2M SIM allows businesses to:
Manage and monitor all their SIM cards and data usage from one powerful platform
Benefit from the best coverage in Asia and beyond
Integrate seamlessly with their existing systems
M2M Routers

M2M Routers allows businesses to:
Benefit from seamless machine-to-machine communications while minimising the cost of upgrading
Integrate with other members of their M2M ecosystem and network easily
Scale their M2M deployment easily depending on their needs
Power up your M2M deployment with Singtel M2M SIM and Router, and take advantage of our seamless and reliable connectivity for your M2M communications.

Robust Connectivity
Boost your M2M deployment with our robust, reliable connectivity using Singtel M2M SIM and Routers.

Faster Time to Market
Ease of integrating into existing systems help to reduce provisioning time

Wide Global Coverage
Benefit from our strong partnership with more than 50 mobile partners from around the world and those in Bridge Alliance Centre of Excellence