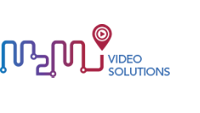 Finding advantages in fiercely competitive industries such as Retail and F&B can provide invaluable opportunities for businesses to increase sales. As such, more businesses are ready to embrace innovative ways to improve in-store engagement across retail chains or F&B outlets.
Singtel M2M Video Solutions can help you harness video data for both security and shopper intelligence. Using our Video Detect and Video Analytics solutions, retailers can benefit from both video surveillance and video analytics at a lower cost.
Benefit from real-time insights such as people counting and surveillance with Video Detect. In addition, Video Analytics provides in-depth business intelligence on your shoppers' habits with audience profiling and face indexing while keeping an eye on intruders, remembering their faces and triggering alerts when security has been compromised.
Benefits
Increase Sales Conversions
Strategic ad placements based on shoppers' in-store behaviours
Improve ROI
Analyse conversions on your sales and marketing campaigns
Gain Insights Into Sales Performance
Understand the performance across multiple outlets for faster decision-making
Faster Reaction To Any Intrusion 
Receive immediate notifications on your mobile when intrusion is detected
Optimise Manpower Resource
Use the insights to more effectively schedule manpower

People Counting
Measures store traffic as a means to measure sales conversion rate. It can also be used to optimise staff allocation

Audience Profiling
Breaks down your customer demographics, making it easier to sell to them

Crowd Density
Understand which areas in your store gets more activity so you can increase the visibility of promotions

Perimeter Defense
Know if specific boundaries are crossed and prevent unwanted in and out movements

Camera Tampering
Ensures cameras are working as intended, by sending alerts if the camera views are blocked or out of focus

Face Indexing
See who has been in your store and how long they've been looking in the direction of the camera

Human Traffic Flow
Tracks the path taken by visitors, and lets you know how to best attract their attention through careful product placement

Intrusion Detection
Define high security zones and receive alerts if there are intruders detected in these regions

Loitering Detection
Detects loitering activities by tracking the amount of time individuals spend in an area

Trip Wire Counting
Limits the number of people in an area by alerting you if that number is exceeded

With M2M Fleet Manager, your business can have full visibility of your vehicles and better management of your operations. Gain access to the real-time location of vehicles, resulting in better...

M2M Workforce Manager provides your business with full visibility of your workforce. Our enterprise-grade solution empowers your workforce with greater agility, better productivity and secure...

Singtel M2M Mobile Video Surveillance enables remote video monitoring of your assets wherever their location. Our highly efficient M2M video encoding technology, streams video surveillance of your...

Singtel M2M Routers offers businesses a quick and easy way to tap on the power of M2M. An enterprise grade HSPA+ router enables devices to be M2M-ready, providing seamless machine communications...