Corporate Executive Scheme (CES)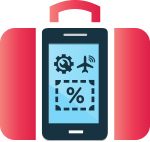 Singtel Corporate Executive Scheme (CES) are mobile plans customised for business. Offering corporate discounts, exclusive deals and free mobile add-ons, it is ideal for companies looking to deploy "bring your own device" (BYOD) within their company while offering to support part of their staff's mobile bills.

As an employee who signs up for a mobile line under the CES, you will be entitled to company-negotiated rates and customised offers while your mobile line remains your own. This gives you the convenience to use just one line for all your mobile communications.
Benefits
Enjoy great discounts off your mobile plan subscriptions

Great value with services customised to your corporate needs

Save on overseas calls with attractive roaming rates

Free add-ons and other mobile perks

Keep just one number for all your mobile communications
CES e-Newsletter

Get CES exclusive deals straight from your inbox
For companies
Extend your corporate mobile account privileges to your staff
Lower your capital expenditures as the mobile devices and plans are owned by your employees
Fuss-free asset management

For employees
Enjoy exclusive deals on the latest mobile phones and plans at corporate rates

Save on costs with lower monthly mobile subscription
Have the flexibility to choose your own device and plan
If your company is enrolled in CES, you can sign up online via Online CES Shop or CES Roadshows.
If your company is not enrolled in CES, please contact your company's Singtel Sales Manager.