Mobile threats are getting increasingly sophisticated. Many of them are stealthy and able to extract confidential information from mobile devices such as emails, messages, IDs, and passwords.
As our customers and employees are relying on mobile devices to access, store and share corporate resources, your business may be at serious risk of losing critical business data and suffering damaged reputation.
Our mobile security solutions are designed to equip enterprises with tools to protect all mobile devices connected to your network from mobile attacks, enabling you to embrace rising mobility with confidence.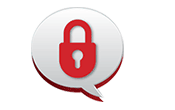 An enterprise-grade instant messaging solution for secure and encrypted communication. Designed for collaboration while protecting corporate data.
View more