Starting a new business online allows you to tap into the great potential of the internet. With an online presence, you can boost your marketing and sales reach as customers around the world can find your business 24/7. Online businesses also tend to have significantly lower overhead costs compared to traditional offline businesses, so an online operation is potentially more cost effective.
There are over 170 grants and assistance schemes designed to help new businesses starting up in Singapore.
Make use of our EntrepriseOne Grants Finder Tool to find grants that are relevant to your business and to search through a comprehensive list of incentives and assistance schemes.
If you would prefer to talk to someone in person, you can make an appointment with one of the SME centres in Singapore to find out the programs applicable to your business.
Get your new business off to a strong start with OCBC business banking solutions tailored to the needs of new start-ups. OCBC can help you build and grow your business with its suite of innovative banking products, such as the Business Entrepreneur Account, the Velocity@ocbc e-banking platform and eAlerts@ocbc.
Business Entrepreneur Account comes with
Initial low deposit of S$3,000
No minimum balance fee for the first 6 months
Instant account opening with cheque book issued on the spot
Personalised Business Debit Card with lifetime waiver of annual fees
To find out how OCBC can partner with you and help you achieve your business goals at every stage of your growth, visit www.ocbc.com/business-banking.
Launch your online business to a global audience with easy-to-use tools from Singtel. Our business e-Package gives you a user-friendly and hassle-free way to quickly get your online business up and running.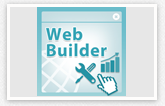 Create an online presence for your business with Web Builder, a hosted web creation and content management solution designed to help you engage with your customers online.
Web Builder Offer
Try it FREE for 30-days or sign up for the Web Builder Basic Pack at $38/month on a 12-month contact. What's more, you can join us for a free hands-on Website Design Workshop to discover tips and tricks on how you can drive traffic to your website for a start!
Show More
Why choose Web Builder?
We make it easy to use. Design your website with ease and create a professional business image with user-friendly tools that require no prior technical knowledge.
We know what you need. Improve your website's ranking and enable on-the-go customer engagement with built-in search engine optimisation (SEO) functionality and mobile optimisation.
We give you the insights. Use Google Analytics to better understand your customers' needs and habits, enabling you to make better informed predictions and decisions.
Set up an online store to sell your goods with Shopify, a complete ecommerce solution that lets you organise your products, customise your storefront, accept credit card payments, and track and respond to orders, all with just a few clicks.
Shopify Offer
Try it FREE for 30-days or sign up for the Shopify Basic at $34.19/month on a 12-month contact.
Show More
Why choose Shopify?
We give you exclusive benefits. Enjoy zero transaction fees through Shopify as we do not charge you payment processing fees. We also give you a free shop setup service (worth $535) for each contract term.
We get it to you fast. Set up your store and start selling within minutes. No installation, configuration or downloads are needed to get it working. A how-to wizard will walk you through the entire setup process to ensure that all critical areas of your website are complete, and additional customisation is easy without the need for HTML and CSS knowledge.
We know what you need. Download the Shopify iOS application to monitor your store's performance while on the go. With Shopify, you can also install a mobile-optimised theme for your online store so your customers can visit it on their mobile devices anytime, anywhere.