Ready to expand your workforce in Singapore as you grow your business and pursue new opportunities? At Singtel, we can provide your business with the flexible ICT solutions it needs to accommodate a rising headcount while adopting a smart approach to managing costs.
Seize the opportunity to expand your operations with OCBC business banking solutions tailored to the needs of growing businesses. OCBC can help your business rise to the next level with a wide range of financing options, from unsecured loans to customised solutions.
To find out how OCBC can partner with you and help you achieve your business goals at every stage of your growth, visit www.ocbc.com/business-banking.
Boost your productivity with hassle-free software solutions from Singtel. Our software packages are designed to help you manage your business efficiently so that you can focus on your core activities and expanding your operations.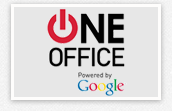 Singtel ONEOffice
Facilitate collaboration and boost productivity with Singtel ONEOffice, a suite of web-based office solutions that includes email, calendar, documents, sites, eSMS and eFax services. You can also apply for a domain name together with ONEOffice.
ONEOffice Offer
Try it FREE for 30-days or sign up for the Basic Pack at $42.80/month on a 12-month contact. Sign up for a domain name for as little as $29.96/year.
Show More
Singtel ISDN
Boost the efficiency of your company's communications network with Singtel ISDN, an integrated services digital network (ISDN) solution. Providing a highly reliable digital connection for your premises-based phone system, fax and video conferencing equipment, Singtel ISDN offers a high-quality voice and data connection that is far superior to an analogue line.
Singtel ISDN Offer
Enjoy a waiver of the installation charge when you sign up for the Singtel ISDN-10 service at $185/month.
Show More
Singtel Mobile BroadBand Offer
Sign up for Singtel Mobile BroadBand 150 (2GB) at $19.90/month and get a HuaWei E3276 USB modem at $68 top-up. Alternatively, you can top-up $108 for a Huawei E5776 WiFi modem, which lets you share personal hotspots with up to 10 users. You will also enjoy a waiver of the registration and SIM card fee, worth $48.15. Go to our Business eShop to buy now!
Show More
Push-To-Talk
Save on mobile talk time costs and boost the productivity of your workforce through improved communication with Singtel Push-To-Talk (PTT). This handy walkie-talkie application supports both 1-to-1 and 1-to-many conversation and broadcast modes with up to 300 users per PTT channel. This application is ideal for companies in the logistics, hospitality and construction industries with a large mobile workforce
Push-To-Talk Offer
Enjoy a waiver of the one-time setup charge when you sign up for Singtel Push-To-Talk at $10/month per line.
Singtel Anyware
Manage the mobile devices, apps and content used by your workforce with Singtel Anyware, a simple yet powerful cloud service exclusive to Singtel. This smart solution allows your IT administrators to easily register and manage new devices, distribute mobile apps and content, and enforce security policies across your entire business to ensure all mobile data is fully protected.
Singtel Anyware Offer Sign up for Singtel Anyware for as low as $40/year per license fee (U.P. $50/year). Minimum 5 device user licenses required.