Having an office is an effective way to boost the credibility of your new business by giving it a physical presence. It can also help to improve productivity by facilitating closer collaboration amongst colleagues and business partners. At Singtel, we can provide your office-based business with the flexible ICT solutions it needs to grow while adopting a smart approach to managing costs.
Registering a new business entity in Singapore starts with BizFile, the online filing system operated by the Accounting and Corporate Regulatory Authority (ACRA).
BizFile integrates e-services from multiple agencies, including the Inland Revenue Authority of Singapore, Singapore Customs and SPRING Singapore. You can use BizFile to carry out a range of procedures and transactions related to setting up and operating a business, such as incorporating a Sole-Proprietorship Business or Private Company.
You can find a range of step-by-step e-guides on the ACRA website covering many of the common BizFile procedures and transactions.
There are over 170 grants and assistance schemes designed to help new businesses starting up in Singapore.
Make use of our EntrepriseOne Grants Finder Tool to find grants that are relevant to your business and to search through a comprehensive list of incentives and assistance schemes.
If you would prefer to talk to someone in person, you can make an appointment with one of the SME centres in Singapore to find out the programs applicable to your business.
Get your new business off to a strong start with OCBC business banking solutions tailored to the needs of new start-ups. OCBC can help you build and grow your business with its suite of innovative banking products, such as the Business Entrepreneur Account, the Velocity@ocbc e-banking platform and eAlerts@ocbc.
Business Entrepreneur Account comes with
Initial low deposit of S$3,000
No minimum balance fee for the first 6 months
Instant account opening with cheque book issued on the spot
Personalised Business Debit Card with lifetime waiver of annual fees
To find out how OCBC can partner with you and help you achieve your business goals at every stage of your growth, visit www.ocbc.com/business-banking.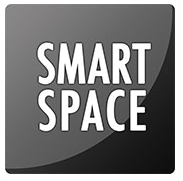 If you are not quite ready to rent an entire office for your business, a flexible workspace might be the right solution for you.
SmartSpace, Singapore's largest network of co-working spaces, has multiple studios offering flexible workspace arrangements suitable for individuals and small teams of up to 15 people.
In collaboration with SmartSpace, Singtel Business customers can now get an exclusive 10% discount off any service from SmartSpace which include Corporate Secretarial Services & workspace solutions, supporting startups at any stage of development. To enjoy this exclusive rate, simply contact SmartSpace and present your Singtel Business bill statement.
| | Office Start-Up Pack |
| --- | --- |
| Promo Monthly Subscription | $99.00 Order Now |
| SingNet eVolve Fibre Broadband | 60 Mbps |
| Router/ Installation | Free wireless router and installation |
| | Registration worth $535 is waived. |
Note: Offers are valid with min 24 months sign up. Terms and conditions apply.

We have a host of other solutions especially designed business startups.
Boost your productivity with hassle-free software solutions from Singtel. Our software packages are designed to help you manage your new business efficiently so that you can focus on your core activities.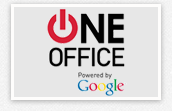 Singtel ONEOffice
Facilitate collaboration and boost productivity with Singtel ONEOffice, a suite of web-based office solutions that includes email, calendar, documents, sites, eSMS and eFax services. You can also apply for a domain name together with ONEOffice.
Singtel ONEOffice Offer
Try it FREE for 30-days or sign up for the Basic Pack at $42.80/month on a 12-month contact. Sign up for a domain name for as little as $29.96/year.
Show More