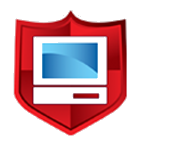 Protect your corporate desktop and laptop computers against viruses, spyware and other internet-based threats. SingNet Desktop Security is a highly effective, centrally managed security solution that keeps your organisation's computers safe, leaving you free to focus on your core business.
Benefits
Comprehensive protection against internet-based threats

A desktop firewall for security that extends beyond your company firewall

A convenient and easy to use online management portal

No need to evaluate solutions and manage license expiration dates from multiple vendors

Online Management Portal

Use your network administrator account and our online management portal to manage your license, view PC and network security reports, perform remote configuration, access central monitoring, and remotely update and install SingNet Desktop Security on computers

Robust Firewall Protection

Stay safe with an additional desktop firewall that protects your company's PCs against unauthorised intrusions, even when they are outside the office environment.

Hassle-Free Bundling

Enjoy the convenience of a single bill covering both your company's internet access and security software. This allows you to avoid the hassle of evaluating solutions and managing license expiration dates from multiple vendors.

Virus and Spyware Protection

Automatically receive updated virus profiles from around the world for early prevention. A powerful scanning engine helps you inspect suspicious files and folders and isolate infected files for quarantine and repair, even if your computer is not connected to the internet

Anti-Spam Control

Minimise the time wasted sorting through spam with help from a Plug-in Outlook module that automatically clears spam based on filtering rules that you can define and manage.
Check your computer status
The portal gives you an overview of the protection status of your computers and the ability to change their security settings.
Login here.
SingNet eVolve Fibre Broadband Promotional Price Plan
SingNet eVolve Fibre Broadband subscribers can enjoy the 5-User SingNet Desktop Security plan at a special rate of only $21.00 per month.
Note:
* Prices inclusive of GST.
* Subject to a minimum 12-month contract.
* Singtel standard terms & conditions apply.

Installer for Workstations
(SaaS)
Note: The SingNet Desktop Security installer is downloaded in a zipped folder that you must manually unzip prior to installation.
To install SingNet Desktop Security 2011, please ensure that your computer has one of the following operating systems:
• Windows XP (32-bit) SP2 or newer
• Windows Vista or Windows 7 or 8 (32-bit or 64-bit)