Enterprise WiFi-as-a-Service
The mobile revolution has changed consumer behavior worldwide. Whether at work or at play, Singtel Enterprise WiFi-as-a-Service keep you connected to the Internet at all times for social networking, video viewing, reading and searching. But it's not just connectivity - you can demand free, fast and reliable connectivity, too.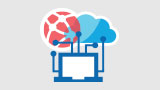 Managed Hybrid Network
As more employees use their devices to access cloud applications, enterprises are faced with new connectivity, latency and security challenges. Singtel Managed Hybrid Network helps businesses address this by combining high-performing multi-protocol label switching (MPLS) networks for business-critical applications and cost-effective internet links for less important connectivity needs. Now, they have the ability to connect employees to cloud-based business systems using their mobile devices anytime, anywhere.

Software-Defined WAN
ConnectPlus Software-Defined Wide Area Network (WAN) unifies disparate networks to deliver simplicity and ease of management to the enterprise WAN. So your business can take full advantage of hybrid networks without having to deal with complex setup and configuration. It lets you make changes to the WAN quickly and efficiently in response to business needs.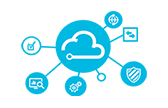 Cloud Access
Singtel Cloud Access offers our enterprise customers private access to major public cloud services by bypassing the Internet. Connect through our IP VPN for secure and fast connectivity without additional investment.