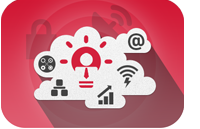 A More Secure Virtual Private Network (VPN) in Singapore
Designed for retail businesses with multi-sites, Singtel Meg@POP provides a more secure network as compared to Internet VPN. It leverages MPLS (Multi-Protocol Label Switching) technology, which bypasses the Internet and reduces exposure to cyberthreats.
With the introduction of GPON (Gigabit Passive Optical Networks) fibre services, this private network can be deployed cost-effectively, yet retaining the benefits of an MPLS network.
Retailers can also take advantage of a suite of innovative network services such as Network Functions Virtualisation (NFV), Cloud Gateway Access (CGA), Secure Internet Gateway, SIP Trunking and more.
With more applications and security requirements placed on the back-end IT infrastructure, having a robust, optimised and reliable network will allow retailers to lower the complexity, ease IT management and maximise IT budget.
Benefits
Comparation cost as Internet as you can eliminate investments in additional hardware, firewall and unified threat management to protect against cyber threats.

Cost efficiency and ease of management by consolidating your Intranet, Cloud and voice into an integrated network. 

Money-back SLA that ensures on-time service delivery and up to 100% service availability.

Hassle-free management with Singtel managing the WAN end-to-end from network design, implementation to maintenance.

Recommended for retail businesses in Singapore that:
Have multiple offices in Singapore requiring a highly secure and reliable network

Need to relocate or add new offices quickly and easily to accommodate rapid growth

Require secure or improved inter-company communications with partners or clients

Are seeking a one-stop solution for managed network and end-user services
Innovative Network Services


Network Functions Virtualisation (NFV)
Replace your physical router and hardware firewall with NFV cloud-based services. Reduce cluttered wiring and save space at your retail outlets. Conveniently manage your multi-site network configuration anytime, anywhere via a user-friendly online portal.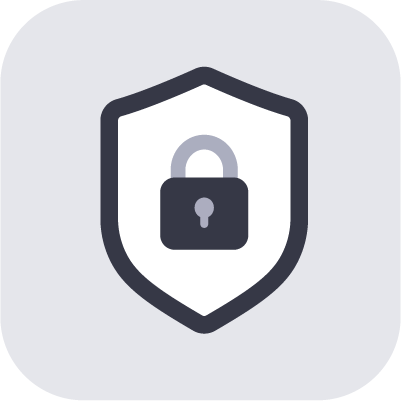 Secured Internet Gateway

Ease of centralised network management with built-in firewall and UTM system. Suitable for connection to public clouds, IOT device etc.

Cloud Gateway Access
Bypass the Internet with dedicated, secure access to public clouds such as Microsoft Azure, Amazon Web Services, Aliyun and Singtel Cloud with Cloud Gateway Access. Eliminate Quality of Service woes as it offers lower latency, faster connections and built-in resiliency that provide greater availability as compared to Internet access.

SIP Trunking
Singtel SIP Trunking connects your IP PBX or Skype For Business to the public switched telephone network (PSTN) over the Meg@POP network. This means that you can integrate voice communication seamlessly on the Meg@POP network with a simple add-on, thus eliminating network planning hassles. This solution offers free intra-company calls and allows you to scale up with concurrent calls when needed.
Intelligent Network Services

Business Continuity
Maximise network availability and facilitate disaster recovery as part your business continuity strategy with a complete suite of redundancy such as path diversity, exchange diversity, fibre protection and auto-backup schemes.

Most Comprehensive Choice of Accesses
Choose from our suite of connectivity options to meet your needs at every site. From Ethernet and GPON to wireless access, enjoy speeds up to 10 Gigabit anywhere in Singapore. You can mix and match the access solution that meets the service quality and budget requirements at each of your sites.

Electronic Bandwidth On Demand (eBOD)

Scale bandwidth up and down via a secure portal to accommodate ad-hoc or scheduled changes. eBOD allows you to respond quickly to changing requirements and pay only for what your business uses.

Class of Service
Singtel Meg@POP IP VPN supports up to four classes of service, allowing you to prioritise mission-critical applications to ensure optimal performance.


Network Monitoring

Receive real-time network status update and the latest infrastructure and application performance reports, enabling complete visibility of your network. This enables improved business uptime and network planning.
Promotion
Meg@POP FREE add-on services promotion
Innovative Services
Intelligent Network
Connectivity Options
Network Services

Network Services
Business Continuity Services

EthernetLink

eLite

mLink

Wireless access (HSPA/LTE)

Network Level+

Network Functions Virtualisation (NFV)
Internet Breakout (Secure Internet)
Cloud Gateway Access (CGA)
SIP Trunking

User Level+

Landline on-the-go (BizVoice UC)


Application Performance+

Network Monitoring Service
Bandwidth on Demand

Network Performance+

Class of Service
Ethernet Virtual Circuit

High Availability Schemes+

Path Diversity

Exchange Diversity

Auto Backup

Enhanced

Contingency Planning+
Connectivity Options
EthernetLink
eLite
mLink
Wireless access (HSPA/LTE)
Business Continuity Services
High Availability Schemes
Path Diversity
Exchange Diversity
Auto Backup
Enhanced
Contingency Planning+
Network Services
Network Performance
Network Monitoring Service
Bandwidth on Demand+
Application Performance
Class of Service+
Ethernet Virtual Circuit+
End-User Services
Network Functions Virtualisation (NFV)
Payment Gateway (NETS)
Internet Breakout
Cloud Gateway Access
SIP Trunking
Landline on-the-go
Notes: +Available on selected connectivity services only.

Singtel Cloud Access offers our enterprise customers private access to major public cloud services by bypassing the Internet. Connect through our IP VPN for secure and fast connectivity without...

Network downtime can have a costly impact on operations for any type of business, resulting in loss of revenue, bad customer experiences and a tarnished reputation. By building your network with a...

Singtel SIP Trunking is an ideal connectivity solution for IP PBXs and Unified Communications facilities to the Public Switch Telephone Network. Enjoy improved network efficiency and cost...

Singtel Wireless IP VPN (mLink) service rides on Singtel's award-winning Meg@POP IP VPN network to enable secure data transfer between multiple locations or devices. It is an ideal solution...