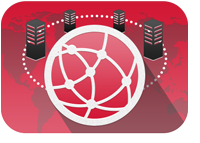 Empower your business to penetrate thousands of cities, including remote cities across Asia, USA and Europe with Singtel ConnectPlus Internet Protocol Virtual Private Network (IP VPN) - A fully managed, highly secured private network service.
Based on the widely accepted multi-protocol label switching (MPLS) technology, Singtel ConnectPlus IP VPN empowers you to scale and manage your wide area network (WAN) according to your requirements, prioritise application traffic flow and protect your data. You can also enjoy end-to-end network support, consistent service level agreements (SLAs) from Singtel and leverage IP-based technology to deploy information and communications technology (ICT) services. All on a single platform.
Get connected with Singtel ConnectPlus IP VPN.
For more information, refer to our IP VPN product brochure.
Benefits
Improved business agility with scalable network solutions

Cost-effective connectivity across multiple office locations

Enhanced productivity and decision making with IP traffic monitoring and management across global offices

Wider reach with a strong network presence comprising more than 428 POPs across 362 global cities. Check out our global network coverage.

Singtel ConnectPlus IP VPN is ideal for businesses in Asia Pacific, USA and around the world that require:
Seamless any-to-any connectivity worldwide over a reliable and secure network
Simple and easy-to-manage tracking and reporting capabilities for their network
Flexibility and scalability to manage unexpected spikes in network traffic
A single provider to manage all their ICT and connectivity requirements

Network resiliency for fail-safe connectivity
A fully diverse infrastructure design that includes dual Point of Presence (PoPs), submarine cable systems, cable stations and power supplies.

Improved network manageability, visibility and control
Singtel Global Delivery Platform (GDP) — providing visibility over your network performance including jitter and latency

Router Management Service (RMS) — proactive monitoring of your routers, giving you end-to-end network management


Business-enhancing features
Value-added services that cater to your specific business requirements. Whether you want to optimise broadcast traffic, add bandwidth on-the-fly or make intra-corporate voice calls across multiple offices, Singtel can provide you with the most suitable solution to address your needs in a cost-effective and convenient way.

Cost optimisation through Managed Hybrid Network
For pervasive reach, IP VPN can be integrated with various modes of access (including dedicated connections, Ethernet, DSL, Internet VPN and Global Internet) into a single, centrally managed global network. The result is a hybrid VPN that is cost-effective while meeting the performance needs of different sites. Singtel offers Managed Hybrid Network that consists of MPLS, Global Internet, security (Singtel Internet Gateway/ SSL and 2FA), as well as Cloud access gateway to public clouds.

Enhanced business scalability
Greater manageability and scalability for the delivery of IP traffic or data packets between multiple sites, enabling you to enjoy more flexibility in growing your business.

Create a truly business-oriented network with Singtel Managed ICT Services
Managed ICT Services that allow you to further enhance your network infrastructure, meet growing demands quickly with rapid bandwidth scalability and cloud services, or enable converged communications with voice, data and video conferencing.

MS&AD Systems
MS&AD Systems designs, develops and manages the networking and information systems for Mitsui Sumitomo Insurance Company, Limited. For secure, high-speed connectivity and reliable information sharing, it adopted IP VPN for over 20 global sites.


Basic network connectivity for the WAN. A Layer 1 point-to-point dedicated leased line delivered over a fully-meshed auto re-routable network for maximum uptime.
Read more

Basic network connectivity for the WAN. A Layer 1 point-to-point dedicated leased line delivered over a fully-meshed auto re-routable network for maximum uptime.
Read more

Full control of your VPN. Get the flexibility of a virtual private network with the easy implementation of Ethernet and full network control over routing and security.
Read more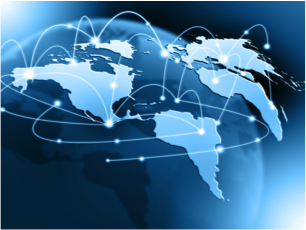 STiX offers direct access to the rest of the internet via high bandwidth and low latency connections. For your business, this means superior performance that is both stable and reliable.
Read more