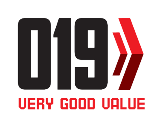 Make international calls to more than 240 destinations at attractive low rates with v019.
Our value-for-money international VoIP service runs on a combination of good-quality circuit switched routes and Singtel's managed global IP network, giving you and your business high-quality voice calls. In contrast, many other operators' VoIP services use public internet, where network congestion can compromise voice quality.
Benefits
Good value – Enjoy low rates that let you spend more time talking with customers and business associates overseas


Comprehensive – Call directly to more than 240 destinations around the world
Convenient – Available anytime without a subscription
The v019 service is available on all telephone lines equipped with Singtel IDD access, including both Singtel and non-Singtel lines. If you do not already have the Singtel IDD facility on your telephone line, you can apply online or submit an application to us by fax or mail. The application form is also available at Singtel hello! shops.
Please complete the application form and mail it to: The Director Customer Service – General Business Support Singtel Orchard Post Office Box 398Singapore 912314 Or fax the completed application form to us at 6477 9372.
Making a v019 Call

Look up country and area codes to our most popular destinations.
Search a more comprehensive list of country codes.