Software Defined Networks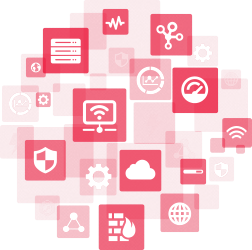 In the last decade, business requirements have rapidly evolved with networks providing the underlying support for this business growth. Managing the changing needs of these critical networks were technologies which have seen little change, until recent advancements in software-defined technology.
The complex task of network management is being simplified by Software-Defined Networking (SDN) and Network Functions Virtualisation (NFV), enabling us to centralise and automate network management in a way that is better than we have ever seen.

Greater Agility
Direct communication to your network is now a reality, enabling your network team the ability to deploy services faster.

Better Control
New tools transform the network management experience, giving you visibility and centralised control into complex distributed networks.

Greater Efficiency
Choose which routine network tasks to automate for more efficient and accurate delivery. Freeing up your time for more critical tasks.

Assurance
We offer our expertise in deploying networks, together with carefully selected best-of-breed technology and security partners, to support you in your long term goals.
ConnectPlus Software-Defined Wide Area Network (WAN) unifies disparate networks to deliver simplicity and ease of management to the enterprise WAN. So your business can take full advantage of hybrid networks without having to deal with complex setup and configuration. It lets you make changes to the WAN quickly and efficiently in response to business needs.
View more

Singtel NFV service allows businesses to replicate their router and firewall hardware into software-based services. This can reduce physical networking costs and deployment lead-time from weeks to days. Network management is also simplified as the virtualised routers and firewalls can be accessed and configured on-demand via a secure web portal.
View more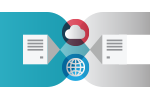 A centralised tool for clearer visibility into all corporate and personal mobile devices from different operators and platforms. Provides a way to deploy enterprise IT policies and configurations securely and seamlessly.
View more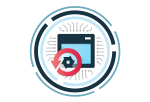 Singtel Managed Software-Defined Branch (SD Branch) is a suite of fully-managed virtualised network functions that can transform inflexible hardware-centric infrastructure into software-defined capabilities. This enables organisations with multiple branches to efficiently access business applications regardless of their location.
View more