Software Defined Networks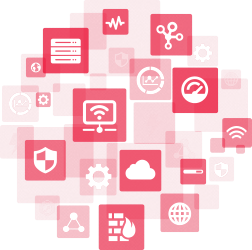 In the last decade, business requirements have rapidly evolved with networks providing the underlying support for this business growth. Managing the changing needs of these critical networks were technologies which have seen little change, until recent advancements in software-defined technology.
The complex task of network management is being simplified by Software-Defined Networking (SDN) and Network Functions Virtualisation (NFV), enabling us to centralise and automate network management in a way that is better than we have ever seen.

Greater Agility
Direct communication to your network is now a reality, enabling your network team the ability to deploy services faster.

Better Control
New tools transform the network management experience, giving you visibility and centralised control into complex distributed networks.

Greater Efficiency
Choose which routine network tasks to automate for more efficient and accurate delivery. Freeing up your time for more critical tasks.

Assurance
We offer our expertise in deploying networks, together with carefully selected best-of-breed technology and security partners, to support you in your long term goals.