We provide advanced business phone systems for businesses of all sizes.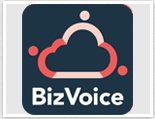 Reap the benefits of hassle-free corporate-grade business IP telephony regardless of your company size. Singtel BizVoice (formerly known as i-PhoneNet) delivers end-to-end hosted IP-PBX telephony solution without the need to invest in a PBX system and purchase phone lines.
Singtel BizVoice Unified Communications (BizVoice UC)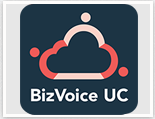 Combining crystal clear call quality with multiple collaboration capabilities delivered through the cloud, BizVoice UC (formerly known as i-PhoneNet UC) brings together enterprise communication tools in one secure platform, so you remain connected to your business whether at home, in the office, or on the move.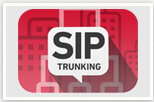 Singtel SIP Trunking is an ideal connectivity solution for IP PBXs and Unified Communications facilities to the Public Switch Telephone Network. Enjoy improved network efficiency and cost savings with better service granularity, scalability and Business Continuity Planning capabilities.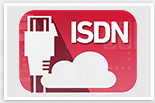 ISDN is our cost-effective and reliable digital network solution that seamlessly connects your PBX, fax and video conferencing equipment to the public switch telephone or IDD network from just one digital line.
Singtel Business Fixed Line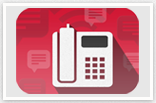 Connect with your customers using Singtel's superior telephony network. Our Business Telephone Line can be used either as a single analogue line terminating into a single phone line, or as a hunting line connected to your company's KTS (Key Telephone System) or PABX.
Singtel Business Digital Line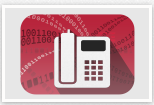 Singtel Business Digital Line is a digital telephone service that lets you make unlimited local business calls via Business eVolve broadband. With a flat-rate monthly subscription, you will never need to pay for usage.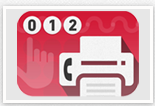 Singtel FaxPlus 012 service lets you enjoy convenient, secure and reliable fax services at substantially low rates. You can use FaxPlus 012 on any telephone line that has the Singtel IDD facility. No activation, monthly subscription or special equipment required. Just dial 012.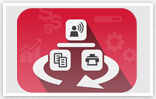 Enjoy enhanced productivity and cost savings with Singtel BizCom360, a powerful IP-based communication solution that integrates your company's voice, data and fax infrastructure into one. From design and implementation to maintenance and system upgrades, we manage the solution from end to end. Tailored specifically for small and medium enterprises (SMEs), Singtel BizCom360 enables your business to streamline its communications and boost operational efficiency.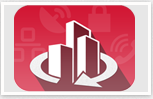 Give your company a truly 360˚ communication experience with Singtel Enterprise360. Meeting all of your company's communication needs with a single integrated solution, Singtel Enterprise360 delivers a robust IP network that encompasses connectivity, managed telephony, data network and security. This all-in-one approach significantly reduces the risks and complexities related to implementation and maintenance that you would typically face with a multiple network structure.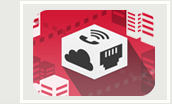 Singtel Enterprise IP PBX
Leverage the power of converged networks. Singtel's Enterprise IP-PBX solution is our one-stop Voice-over-IP communication solution that allows you to integrate your IP-PBX across all your corporate networks, reducing costs, and improving network efficiency.