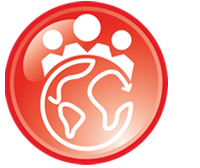 Enjoy reliable teleconferencing and web conferencing anytime, anywhere with Singtel WorldConference™. Designed to help your company boost productivity and achieve cost savings, this suite of solutions offers several powerful options for simultaneous multi-party communication via phone, PC or laptop. Whether it is helping you stay in touch with your office while on the road or supporting regular contact with customers via business conference call, Singtel WorldConference™ allows your organisation to collaborate and communicate more effectively.
Benefits
Initiate a business conference call anytime without the need to pre-book




Host up to 150 participants per call




Accommodate participants from around the world with toll and toll-free access numbers available in over 80 countries




24x7 customer service support for both moderators and participants




Conveniently start a conference from iOS device or Android smartphones




Manage your WorldConference™ account via online user portal

WebCast
Conduct online events and engage audiences both small and large, anywhere in the world
Learn more

SmartMeet
Join and schedule meetings on the go from your mobile device with an easy to use app.
Learn more
WorldConference™ WeTalk wide range of uses for your company, including :
Business negotiations

Financial briefings

Executive meetings

Regional team meetings

Distance learning and training

Regular project team meetings

Ad hoc meetings involving internal and external parties

Business contingency planning

Security & Confidentiality
WorldConference™ WeTalk are protected by moderator and participant PINs. If you require additional security for your meeting over the phone, we also offer:
Security PIN Code
Each invited participant is allocated a personalised secure PIN for both identification and authorisation.

Call Management
Easily access and manage account settings through the user portal:
View list of participants
Active talker indicator
Mute/Unmute participants
Dial out to participants
Create break-out rooms
Send instant conference invitation
Basic noting
Individual/Group chats
Easily schedule meetings with MS Outlook Plug-in (Windows) or iCalendar (Mac OS)
View participants on your Waiting Room

Dial-Out
Helps to connect single or multiple of your participants to join your conference call.

Call-Me-Feature
Easy access to your audio conference by using the Call Me feature available in WorldConference™ SmartMeet mobile app or WorldConference™ desktop client.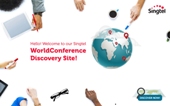 Discover WorldConference™ New Platform Features
Have a quick tour to find out what's new in WorldConference™.
Discover Now
WorldConference™ WeLearn
Schedule a training session to learn about the features and capabilities of our audio and web solutions to help you improve your meetings.
Register now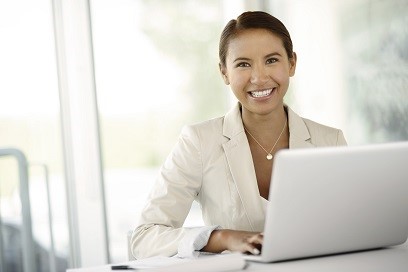 WorldConference™ User Portal
Access your dial-in numbers, profile settings and online meeting scheduling.
Meet your conferencing needs now with Singtel WorldConference™ suite of solutions which include audio conferencing, web with desktop video conferencing and operator assisted conferencing. They are easy to use, highly secured, reliable and supported by our conference operators 24/7. Experience the benefits of conducting remote and live meetings today.