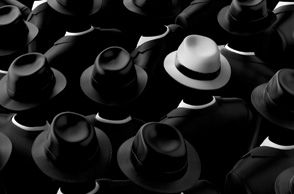 "What are the steps you should take in order to eliminate insider threats?"

The conventional primary security objective has always been to protect the perimeter, to stop outsiders from gaining access to your organisation's data and exploiting them. However, statistics have shown that insider threats are not to be disregarded. According to the 2017 U.S. State of Cybercrime Survey1, insider threat continues to be a problem with approximately 50 percent of organisations experiencing at least one malicious insider incident per year.
Solely monitoring the perimeter is no longer enough – you have to start protecting yourself from malicious insiders as well. Here are 7 ways in which you can eliminate insider threats.

1 "2017 U.S. State of Cybercrime" by CSO from IDG, 2017
---
When your enterprise is secure, you are enabled to run your world. As a global managed security services provider, Singtel's suite of comprehensive services enables enterprises to run without limits. Discover our award-winning cyber security services, visit www.singtel.com/cybersecurity.