Singtel 4G and Other Services
Our 4G Plans
See our list of 4G Mobile plans and choose the best one for you.
Latest Happenings
Introducing our 500Mbps network. Now you can download an hour-long HD film in 720p in under 60 seconds. For more information on our network achievements, please see here.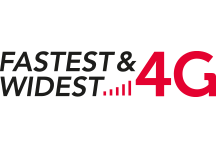 Based on the latest IMDA results, Singtel is the network with the fastest and widest 4G coverage. For 10 consecutive quarters from Q4 2014, we have continuously worked hard to ensure that our customers enjoy consistent 4G coverage all around Singapore.
View all Singtel news here.