BroadBand everywhere. From your laptop.
Make the most out of the superfast Mobile BroadBand with a USB modem plugged into your laptop! Simply top up your Mobile BroadBand Data Plan with a modem, and start surfing wherever you are!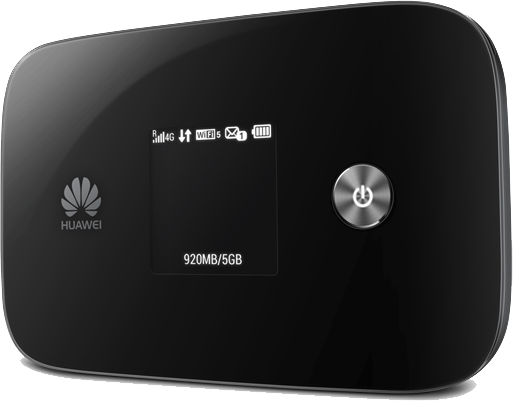 HUAWEI E5786
Size:
106mm x 66mm x 15.9mm
SMS Service:
Supports SMS
Download Speed:
Up to 300Mbps
Upload Speed:
Up to 50Mbps (LTE)
Bands:
Operating Frequency (LTE):
LTE (4G) 900/2100/1800/2600 MHz

Operating Frequency (3G):
HSPA (3.5G)/UMTS850/900/1900/2100 MHz

Operating Frequency (2G):
GSM 850/900/1800/1900 MHz
Micro SD Card Slot:
Up to 32GB
OS Support:
Windows XP SP3, Windows Vista SP1/SP2,
Windows 7, Windows 8 and Windows 8.1
(does not support Windows RT) Mac OS X
10.7, 10.8 and 10.9 (with latest upgrades)

Your computer's hardware system should
meet or exceed the recommended system
requirements for the installed version of OS.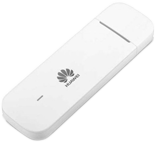 HUAWEI E3372-H
Size:
88mm x 28mm x 11.5mm
SMS Service:
SMS and Data
Download Speed:
Up to 150Mbps (LTE)
Upload Speed:
Up to 50Mbps
Bands:
Operating Frequency (LTE):
LTE (4G) 2100/1800/2600 MH

Operating Frequency (3G):
HSPA (3.5G) 2100 MHz

Operating Frequency (2G):
GSM 850/900/1800/1900 MHz
Micro SD Card Slot:
Up to 32GB
OS Support:
Windows XP SP3, Windows Vista (SP1 / SP2),
Windows 7, Windows 8 (Windows RT not
supported), Windows 8.1, Mac OS X 10.7, 10.8 and 10.9 (with latest upgrades)
HUAWEI E5573
Size:
96.8mm x 58.0mm x 12.8mm
Download Speed:
Up to 150 Mbps (4G)
Upload Speed:
Up to 50Mbps
Bands:
Operating Frequency (LTE):
LTE FDD: 800 / 850 / 900 / 1800 / 2100 / 2600 MHz

Operating Frequency (3G):
UMTS: 850 / 900 / 2100 MHz

Operating Frequency (2G):
EDGE / GPRS / GSM: 850/ 900 / 1800 / 1900 MHz

Micro SD Card Slot:
Up to 32GB
OS Support:
Windows XP SP3/ Vista (SP1 / SP2) / 7 / 8 / 8.1 (Windows RT not supported)
Mac OS X 10.7 / 10.8 / 10.9 / 10.10 (with latest upgrades)