With no contract to tie you down, you can really do more of what you love with our new SIM Only plan. Bring your own device and customise your plan with all the talk time, SMS and data that you need. Starting at just $20 for 5GB, you can say more, see more and hear more with your loved ones on the go!
Singtel 4G network gives you superior indoor coverage in shopping malls and in the MRT. Also at 5x the speed of public WiFi, Singtel WiFi lets you connect faster, easier and more seamlessly. Enjoy unlimited data usage till 30 June 2016 at more than 700 popular hotspots. Click to find out more about Singtel 4G coverage and Singtel WiFi.
Sign up for a SIM Only plan at any Singtel Shops or online at
Benefits
No contract.
Bring your own device.
Customise your plan to suit your needs.
Starting at just $20 for 5GB.
Biggest data bundle up to 35GB.
Great deals and more with the SIM Only Plan.
The Instalment Payment Plan is the easy way to pay for your phone with $0 upfront. Find out more here.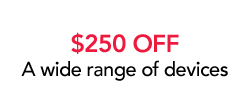 Pay $15 every month on a 24-mth UOB or DBS/POSB Instalment Payment Plan

Free 50 minutes (Local Talktime) every month for 12 months

3-month Netflix gift subscription on us
Bring your own phone and customise your plan to suit your needs, with no contract.

Get the starter pack.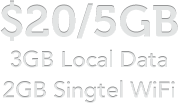 You also have the option to
choose any of these add-ons.