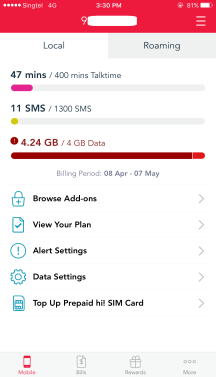 1. Launch My Singtel app and select "Top up Prepaid hi! SIM Card".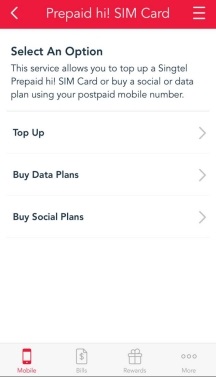 2. You can now choose whether you want to Top Up or Buy Data Plans.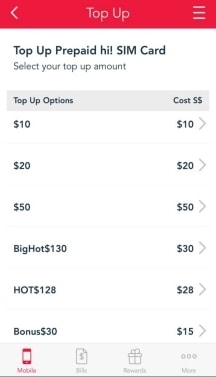 3. Select your preferred top up amount.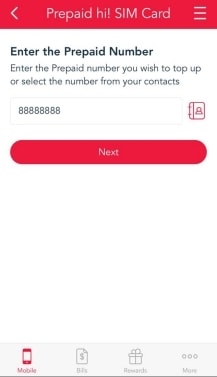 4. Enter the prepaid mobile number you wish to top up.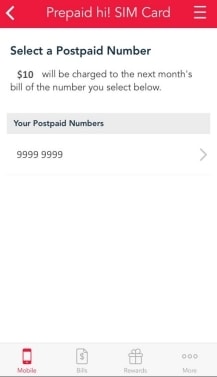 5. Select the postpaid mobile number you wish to charge to.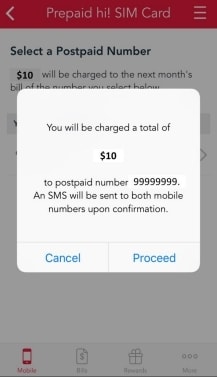 6. Click on proceed.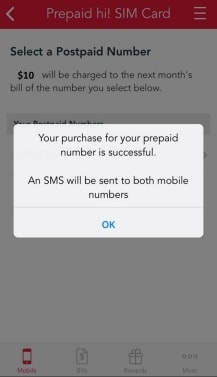 7. The top up amount will be charged to the next postpaid bill.