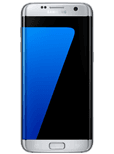 Samsung Galaxy S7 edge 4G+
It's not just a new phone. It brings a new way of thinking about what a phone can do. Rethink what a phone can do.
LG G5

Beauty in the palm of your hands. Metal and glass smoothly float together uninterrupted, without an antenna slit. The sleek design of iconic simplicity comes in a variety of rich colors. Unparalleled comfort and fit that you must hold to believe.
Xiaomi Redmi Note 3

Experience many firsts with Redmi Note 3. Not only is it first in the world to feature Snapdragon 650, it also boasts an ultra-fast fingerprint sensor, large 4050mAh battery, and a premium metal body never seen before in Redmi phone. It is hard to imagine that with these enhancements, Redmi Note 3 is still 21g lighter than Redmi Note 4G.

Sony Xperia XA

Your smartphone follows you everywhere. That's why Xperia XA has been designed with a new look and feel to truly harmonise with your life. Bringing together a stunning full-width display, a smooth, curved form and a size that's not-too-big and not-too-small. It's just right..