Singtel Data Center Singapore
Singtel Data Center Singapore delivers a wide range of data centres services such as colocation in Singapore, with extensive regional points of presence in the Asia Pacific. With more than 10 robust and secure data centres in Asia Pacific and coupled with marketing alliances in many regions, Singtel Data Centres extend its reach to other parts of Asia and beyond.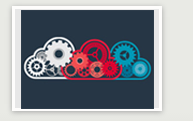 Singtel Managed Cloud Hosting

Singtel Managed Cloud Hosting is an Infrastructure-as-a-Service offering that helps you leverage IT adoption to grow your business in Singapore. Our data hosting solutions save you from the hassle and cost of having to run your own complex IT systems.