Today's digitalised and hyper-connected world is enabling cities and enterprises, allowing them to enjoy new opportunities. These advances, however, also open the door to greater cyber security compromises.
We are seeing more attacks on critical information infrastructure such as power grids, healthcare operations, transport systems, and manufacturing plants, and more. When operational controls in these systems get hacked, damages will no longer limited to revenue, IP or reputation loss. They will be catastrophic, leading loss of lives and homes, ecological damages, or even flooded cities.
Securing both information and operational technology systems is now critical.
As a global managed security services provider (MSSP), we know security cannot be an afterthought. That is why our comprehensive services are designed with security in mind to take care of cyber threats and risks that arise in this new converged IT and OT landscape, so you are enabled to run your world.
We help secure global enterprises operating in 96 countries with our award-winning cyber security services: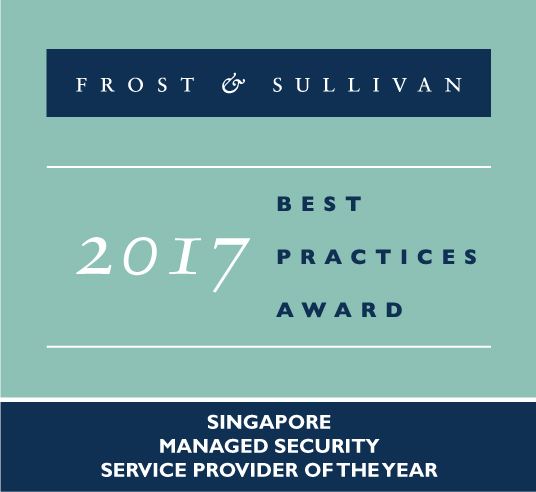 Frost & Sullivan
Singapore Excellence Awards Managed Security Service Provider of the Year 2016 & 2017
NetworkWorld Asia Information
Management Awards
Security-as-a-Service 2012 to 2017
Regional Security Operations Centre 2017